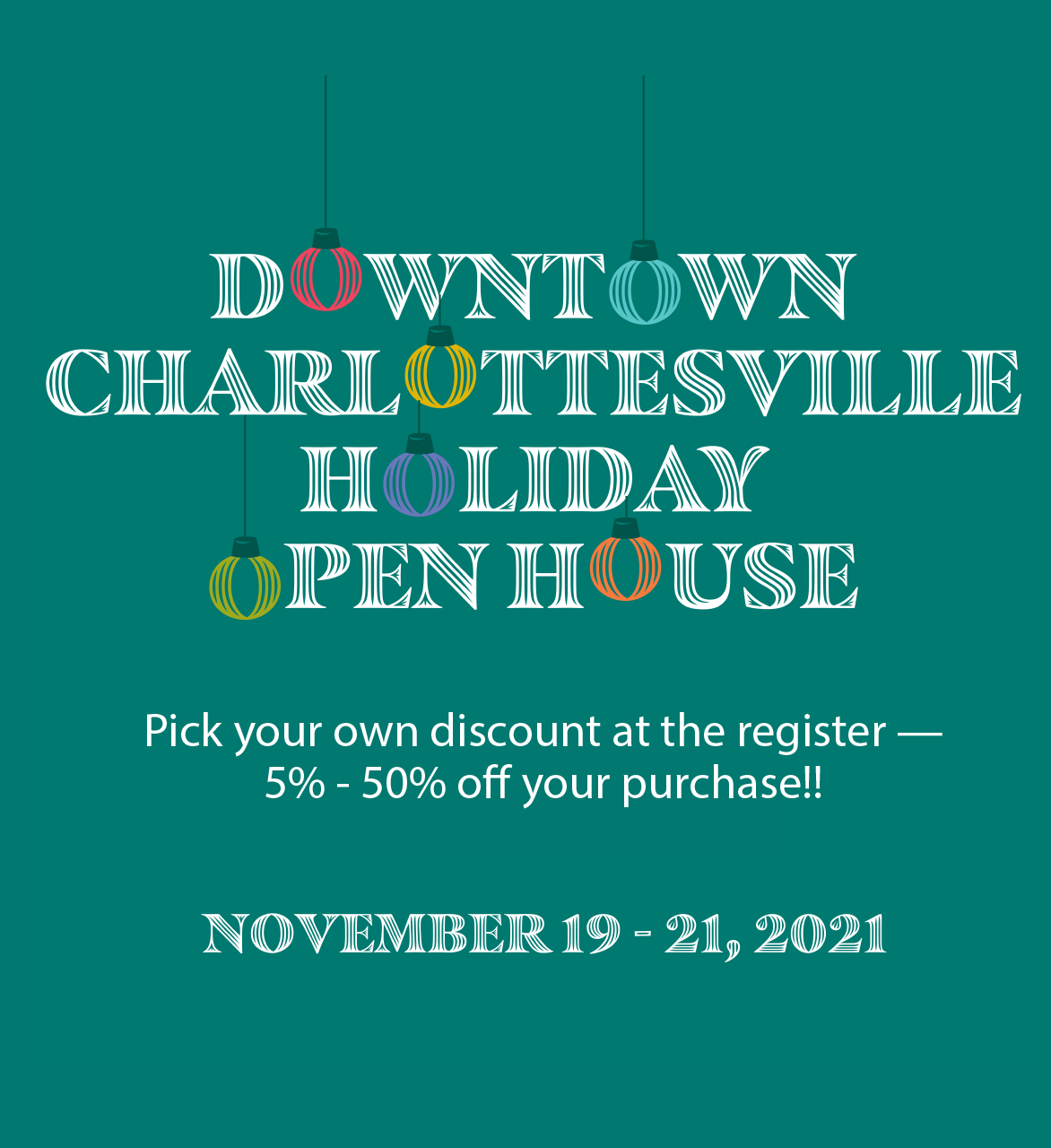 Join us this weekend, November 19 - 21, 2021 for Downtown Charlottesville's open House!
Enter to win a Downtown Charlottesville Raffle and other prizes and gifts!
Pick Your Own Discount at Magpie Knits! When you get to the register at Magpie Knits, pick your own discount from a bowl and get from 5% to a whopping 50% off your total purchase!
Come join us for the fun this weekend!