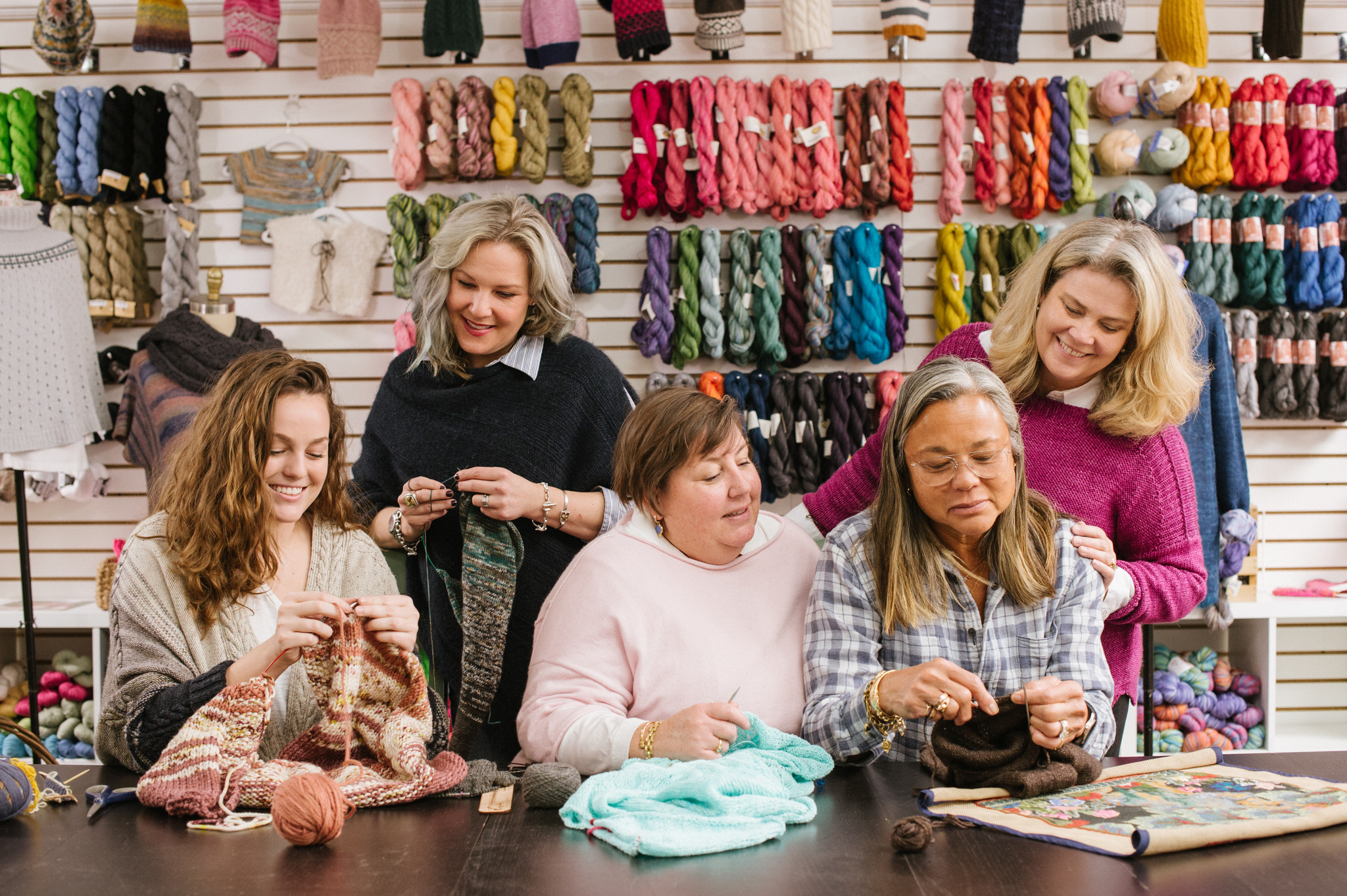 Magpie Knits is a full-service yarn shop and needlework community located in Charlottesville, Virginia on the historic downtown mall. We carry a large selection of beautiful yarns, needlepoint canvases, and notions. We have classes for every level of knitter.
The
Magpie
is a highly intelligent and social bird. One of its most famous traits is an attraction to shiny objects. They continuously collect new and interesting objects for their nests, in much the same way that knitters and crocheters move from one project to another, never lessening in our enthusiasm for new yarn.
Magpies 
are social and noisy birds, often gathering in communities and building nests wherever they find a home.
As fiber arts people we, too, are social, we are consistently distracted by new projects and gorgeous yarns. Most importantly, our shop is a knitting and crocheting home. You can always find a member of our community happily chatting and working at our table. We welcome everyone who has a love for yarn.
Susan Bashline and Blair Williamson are the owners of Magpie Knits. 
*WE VALIDATE PARKING — 2 FREE HOURS WEEKDAYS, AND PARKING IS FREE ON THE WEEKENDS IN THE PARKING GARAGES!*
STORE HOURS: 

Monday -Saturday:    10:00 AM - 5:00 PM


Sunday:                    10:00 AM - 2:00 PM