MAGPIE KNITTERS!
Hope everyone is staying safe - we just wanted to check in! Here's what the Magpies are working on. Let us know what you're working on! 
Susan
Just finished another Ranunculus using Claudia Hand Painted Yarns sport weight linen. She loves it so much she's starting another one!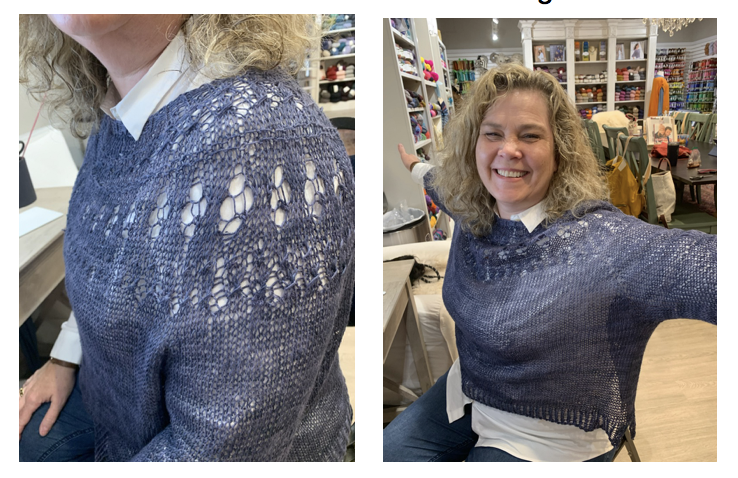 Beth
Working on too many projects to count, but here are a few - one situated at every chair around the house to get her steps in! The white project on the left is Koto by Olga Buraya-Kefelian. The middle photo is her Color My Stripes by Lori Versaci with Rowan's felted tweed. The photo on the right is her The Twigs by Gunko Okamoto with Biches & Buches.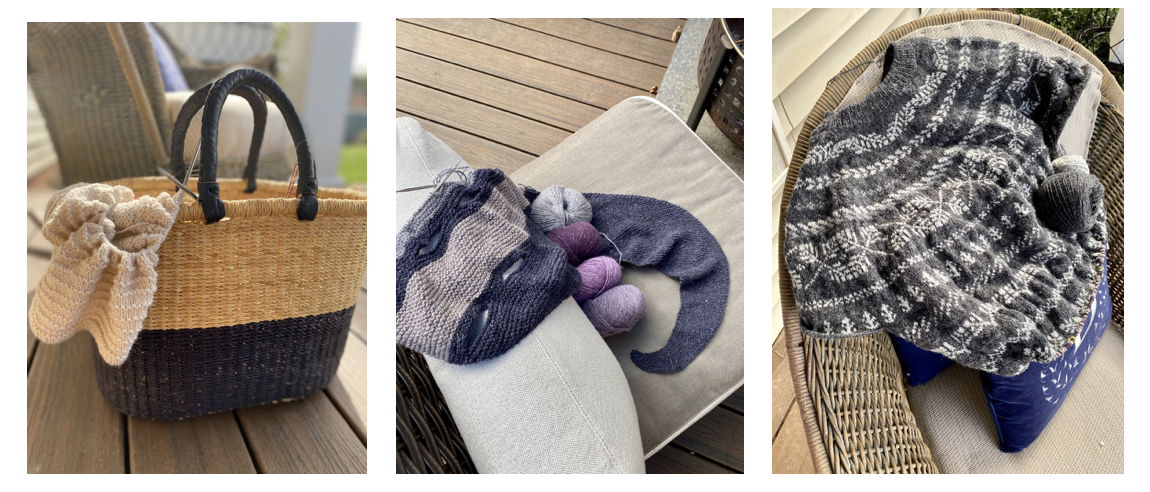 Anne
 Working from home on her Air Lux Poncho by Katia.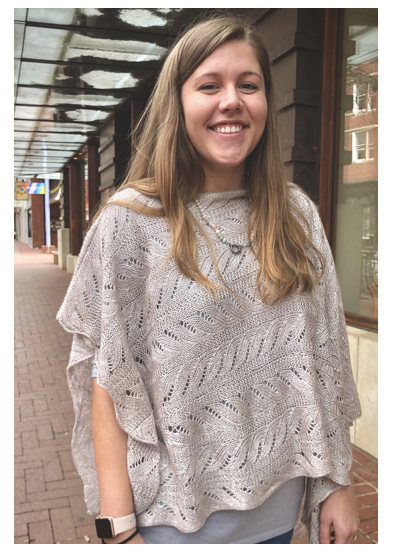 (We have lots of great colors of Air Lux in stock, this project requires 4 skeins.)
Joann
Also working from home on her Longline Cardigan by Rowan using Claudia Hand Painted Yarns sport weight linen. 
Blair
Among her many other projects, she is working on ANOTHER Sunshine Coast by Heidi Kirrmaier (this is her seventh one!) using Araucania Ollagua sport weight linen pictured on the left.  She is also working on ANOTHER Rose Cardigan by Andrea Mowry using Farmer's Daughter Squish Sport. It is hard to get her to try new things...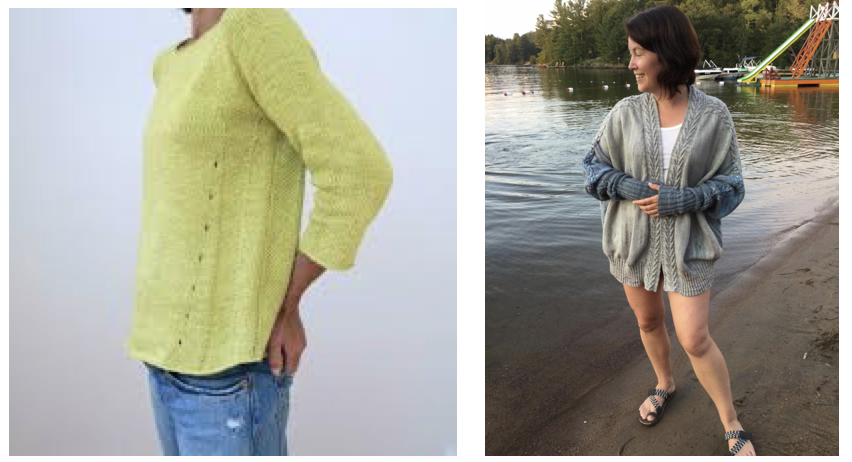 Happy Knitting!
_________________________________________________________________
COVID side challenge. We received the challenge from 
of you who might be interested as well! Magpie Knits will be a drop off location if you are making masks and we will get them to Million Mask Organization.
_________________________________________________________________